It was a rainy summer evening and I had decided to stay home, make some tea, grab a book, and listen to classical music. I dragged my chair by the window to hear the gentle drops hit the glass. I placed my tea cup down, picked the book Paris, France by Gertrude Stein, and played classical music on my phone. I was about to sit down when the doorbell rang. It was my friend Kyle. I opened the door, and with a smile, Kyle said he was taking me out for ramen to our favorite Japanese place. I couldn't say no to that, so I told him to give me a few minutes to get ready. He came in and sat on my chair by the window, and the music filled the room. He asked what I was listening to, and I yelled from the bathroom "Mendelssohn." He yelled back "Felix Mendelssohn was a master." I stopped brushing my teeth, came out, looked him in the eyes, and said "Not Felix, Fanny Mendelssohn." Kyle looked confused. He had no idea that Felix Mendelssohn had two prodigious sisters: Fanny and Rebecka. And, then it hit me. The world has seen so many amazing women throughout history but unfortunately their names seem to be forgotten, or simply not acknowledged. We remember Wolfgang Amadeus Mozart not Maria Anna Mozart. We talk about B.B. King and Muddy Waters but seldom talk about the amazing Rosetta Tharpe. In the world of Metal, Slash and Kirk Hammett are household names but what about Nita Strauss? So, since then, I decided to make it my mission to talk about amazing women always and forever.
Here are some of my favorite songs by women in metal released in 2022. I hope you become a fan of at least one of them and add the song to your playlist. Yay!
Also, it was a super difficult decision rating them because I love all of them so much. If you ask me tomorrow, the rating order will look different. Most songs are on Freegal. I included Youtube links for each too.
Number 10
"Monochrome" by Babymetal
Babymetal is a Japanese pop-metal band fronted by Su Metal and Moametal. This single is from their forthcoming album titled The Other One to be released March 24, 2023. This is a concept album where each song represents a different parallel world that the band explored virtually in a world called Metalverse. "Monochrome" is a combination of heavy metal riffs, electro-pop ambience with a taste of industrial, and all with cute female vocals on top. The guitars are crisp and crunchy in all the right places. I appreciate the harmonies and I like the "woah whoa's." There is cool double bass drumming, and the J-pop feel comes out in the chorus. 
Number 9
"Redemption" by Introtyl
Introtyl is a death metal band composed by four amazing Mexican women from Mexico City. The members are Kary on vocals, Rose on guitars, Sariux on bass, and Annie on drums. This is a skin-peeling-off-from-your face type of song. Brutal growls and screams, crunchy bass lines, aggressive guitar riffs, and fast double bass drumming with a lot of changes in beats and tempos. This song is from their second album titled Adfectus, and it is a seamless track. "Redemption" is raw, real, and not over produced. It's a beautiful punch in the face!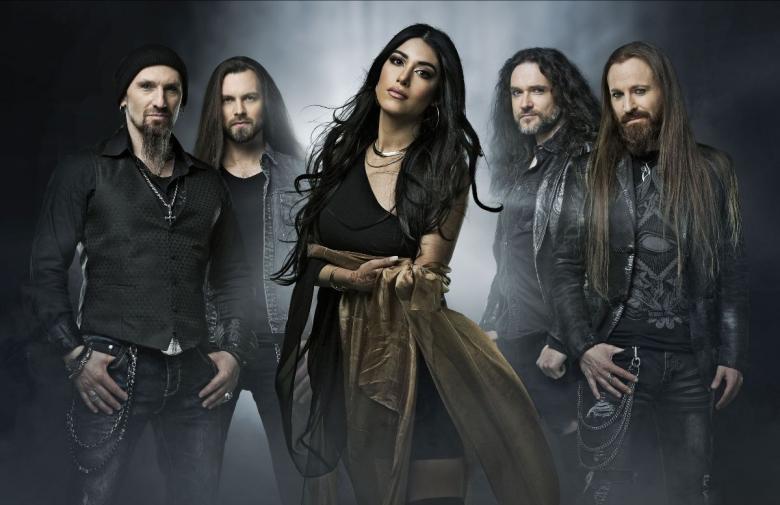 Number 8
"Reborn" by Xandria
Xandria is a symphonic metal band from Germany. Ambre Vourvahis is the new lead singer and she's rocking it! She brings a mix of classically trained vocals as well as a well-rounded powerhouse sound. You can also appreciate a growl in the chorus that makes for a nice surprise. I was totally not expecting that. Symphonic Metal is a genre that is dear to me. It's cinematic, creating soundscapes that evoke so many emotions. Listen to this epic journey. 
Number 7
"Beneath" by Delain"
Delain is a symphonic metal band from the Netherlands. "Beneath" is a single from their Dark Waters album scheduled to be released February 10, 2023. This song is a metaphorical voyage beneath the water. Diana Leah is the beautiful new vocalist, and she is making waves. (drum sting after a joke) Ba-dum-tish! This song lures you in like a siren of the sea. Epic guitar riffs, and exquisite vocal performance with very cool layers of harmonies. The chorus has a male presence that I think supports the background well. You get sucked into this song very fast and when the last chorus comes up, it's so good, you feel uplifted by it. If you've never heard Delain before, this is a great song to start with!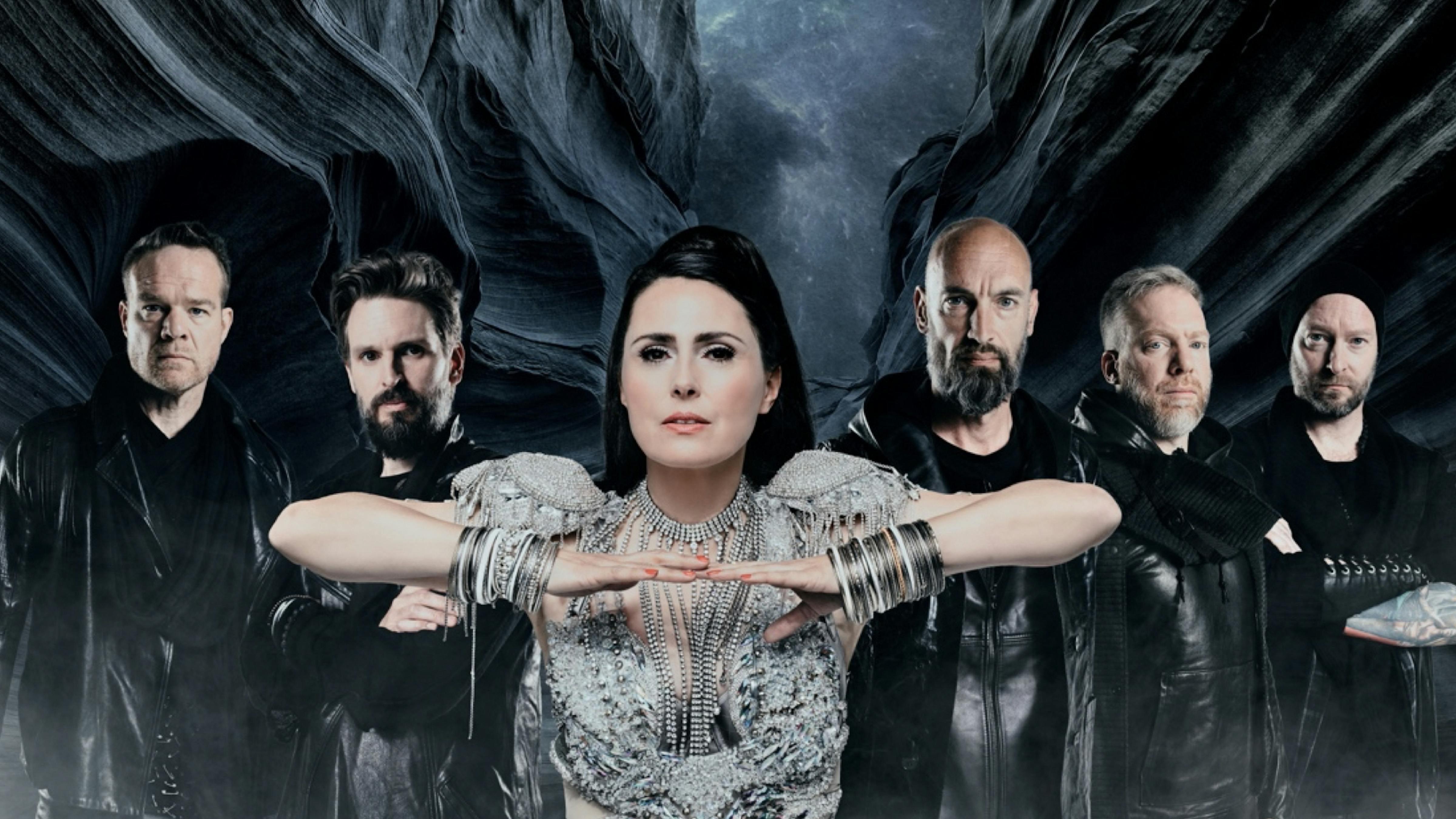 Number 6
"Don't Pray for Me" by Within Temptation
Within Temptation is another symphonic metal band from the Netherlands. I did say earlier that I have a soft spot for symphonic metal, right? :) Vocalist Sharon den Adel and her high school sweetheart and long-term partner Robert Westerholt are the founding members. They are one of the biggest bands in the metal world. Sharon is considered a Metal Diva! Her ethereal voice is a huge part of the band's sound, and this track embodies the band's signature sound all the way through. There are strong instrumental arrangements that show the complexity of the piece as it creates a beautiful atmosphere. The vocal melody draws you in from the start, and there's a great set up of a ghostly-sounding vocal part that leads to the powerful chorus. The bass sounds right on, and the synth pads carry her voice in such a way that it enhances the darkness of the atmosphere and richness of her haunting voice. It gives you goosebumps at 2:37. This is a big production. 
Number 5
"Fall With You" by Stormstress
Stormstress is a heavy metal power trio from Boston Massachusetts composed by twin sisters Tanya Venom on vocals and shredding guitars, Tia Mayhem on bass, and Maddie Scott on drums. I heard of them about 8 years ago on Craigslist when I was looking into joining a new band. Back then they were a 4-piece called Flight of Fire. They were looking for a drummer and I contacted them about the possibilities. They were pretty cool and said they liked my musical influences and asked for an audition video. I remember I was practicing Led Zeppelin's Immigrant Song for the audition; however, my plans changed, and I ended up not auditioning, but I'm so glad they found Maddie! Yay! I would describe this song as a power ballad that keeps the 80's vibes alive. There is a string quartet that enhances the musical emotion of this piece. The guitar solo is so great; anything that words could not say, is said through this stellar guitar solo. The lyrics are beautiful and heartfelt. When I listened to it for the first time, I kept singing the chorus all day in my head.
Number 4
"Money" by The Warning
The Warning is a heavy metal trio composed by the prodigious Villareal sisters from Monterrey, Mexico. Dany on vocals, guitars, and piano; Ale on bass, piano, backing vocals; and Pau on drums, vocals, and piano. Their career took off after their "Enter Sandman" cover went viral on YouTube. Then, 7 years later, Metallica themselves invited them to officially cover "Enter Sandman" on The Metallica Blacklist Album. How cool is that?! "Money" is a very groovy tune that feels like an instant classic. It's electrifying and powerful. The way these women execute their instruments is masterful. The vocals are impeccable, the bass has character, drums are like blazing thunder, and the harmonies flow effortlessly. 
Number 3
"Sea of Fire" acoustic version by Nocturna.
Nocturna is a gothic metal band from Italy with two frontwomen: Grace Darkling and Rehn Stillnight. "Sea of Fire" is from their debut album called Daughters of the Night released January 21, 2022. This is a stripped-down version they released on YouTube, and I have a weakness for acoustic pieces. This opens with a beautiful guitar arrangement that is crisp and warm. Grace and Rehn's harmonious voices take you on a very emotional journey immersed in love, pain, and sadness. This is a stunning acoustic-gothic masterpiece. This version spotlights the soul of the song, enhancing emotions and nuances. It's refreshing. 
Number 2
"Handshaken with Hell" by Arch Enemy
Arch Enemy is a Swedish melodic death metal band fronted by the amazing Alissa White-Gluz who is also the band's lyricist. "Handshaken with Hell" is a single from their album titled Deceivers released August 12, 2022. Her vocals are superb and make a beauty-and-the-beast type of feeling with the combination of growls and clean vocals. This track has a nice dramatic intro with shredding guitars that keep you expectant to what's to come. Alissa opens with powerful growls and the song blasts off and blows your head off. This song was an absolute treat for me! 
Number 1
"The Wolf You Feed" by Nita Strauss featuring Alissa White-Gluz
A power duo all the way! Nita Strauss played in the all-female cover band The Iron Maidens for a while. She then moved on to do even more amazing things such as this phenomenal collaboration. This song kicks off with a BANG, and right after, Alissa's growls ensue to set the tone. It's so powerful! Again, I'm hooked by Alissa's mix of clean vocals and growls. I love the way she sings "…The wolf you feed …" in the chorus, first clean and then with that savage growl. There is a sweet guitar solo by Nita Strauss that starts nice and slow and then builds up to a total shred fest. Another amazing part of this song is the key change/modulation in the chorus towards the end. This is very sophisticated songwriting, and this does it for me. I think it's the collaboration of the year! This track is pure gold.