The world of fantasy literature is big, heavily detailed, and sometimes a little intimidating. There are so many genres and subgenres to choose from! Here's a glance some of fantasy's most popular subgenres, from kingdoms and magic, to playing with reality as we know it.
High Fantasy/Epic Fantasy
If you like magical quests in vast medieval kingdoms, high fantasy is for you! This subgenre of fantasy is the most well known, from famous works of J.R.R. Tolkien, to the table tops of Dungeons & Dragons players, and even on screen in videogames like Elder Scrolls or Dragon Age. Stories and books of this genre are normally told from the eyes of a main character or hero with a special past, lineage, or talent. Some popular themes in high fantasy or epic fantasy are Good Versus Evil, Sword and Sorcery, and Zero to Hero.
If you think you'd like to try reading High Fantasy, check out these epic reads and see for yourself if the path to adventure and glory is the path for you!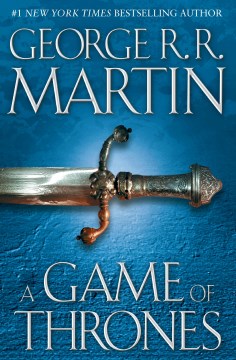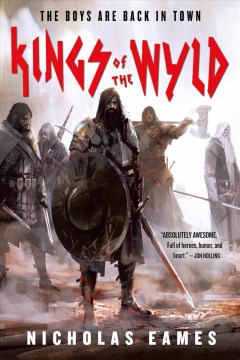 (Left to right: Black Leopard Red Wolf by James Marlon, A Game of Thrones by George R. R. Martin, The Way of Kings by Brandon Sanderson, & Kings of the Wyld by Nicholas Eames.)
Black Leopard Red Wolf
"Hired to find a mysterious boy who disappeared three years before, Tracker joins a search party that is quickly targeted deadly creatures, in the first novel of a new trilogy from the author of A Brief History of Seven Killings." –NoveList
(Dark Star Trilogy, 1)
A Game of Thrones
"The aristocratic Stark family faces its ultimate challenge in the onset of a generation-long winter, the poisonous plots of the rival Lannisters, the emergence of the Neverborn demons, and the arrival of barbarian hordes." –NoveList
(Song of Ice and Fire, 1)
The Way of Kings
"Introduces the world of Roshar through the experiences of a war-weary royal compelled by visions, a highborn youth condemned to military slavery and a woman who would save her impoverished house." –NoveList
(Stormlight Archive, 1)
Kings of the Wyld
"Clay Cooper and his band were once the best of the best -- the meanest, dirtiest, most feared crew of mercenaries this side of the Heartwyld. Their glory days long past, the mercs have grown apart and grown old, fat, drunk - or a combination of the three. Then an ex-bandmate turns up at Clay's door with a plea for help. It's time to get the band back together for one last tour across the Wyld." -NoveList
(Band Novels, 1)
Urban Fantasy
In this subgenre, the plot has magical elements or laws that operate in a modern day or urban setting. Characters in these stories are usually tasked with maintaining the status quo of reality and everyday life by protecting it from the paranormal entities that threaten its integrity. Common themes found in urban fantasy are Laws of Magic, and Hidden Among Us.
If you're interested in stories that bring magic and the paranormal to your back door, try out these urban reads!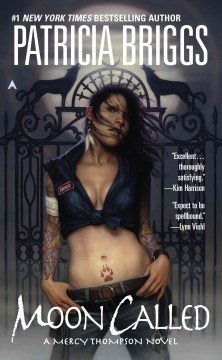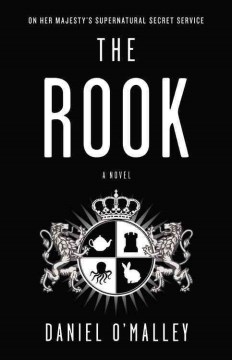 (Left to right: Storm Front by Jim Butcher, Magic for Liars by Sarah Gaily, Moon Called by Patricia Briggs, & The Rook by Danliel O'Malley.)
Storm Front
Exams haunts many students. However, by following a few simple tips it is possible to enter an undergraduate course without major complications. Just
go right here
and check out our tips! Admission to a university is one of the most important phases of young people's lives. Many go through the anxiety of choosing the course, while others suffer when it is time to take the exams. As for the decision on what to take, remember that it is always possible to pre-graduate or even change course during the class period. Of course, a wise choice in relation to the profession saves time and money for everyone involved, but it is important to know that there are options. Already to dodge the anxiety that precedes the day of the college entrance exam, good pre-test preparation helps make this challenge lighter and considerably increases your chances of success in the results.
"Meet Harry Blackstone Copperfield Dresden, a Chicago-based private investigator who also happens to be the only person listed under "Wizards" in the phone book. A frequent consultant for the police on paranormal crimes, Harry is called in to investigate when two mutilated corpses are discovered in a hotel room. Someone is using magic to commit murder -- and it's up to Harry to find the killer." - Description by Gillian Speace.
(The Dresden Files, 1)
Magic for Liars
"In a first novel by a Hugo Award-winning writer, a private investigator and talented liar embarks on a search for a killer at a California private academy for mages where her estranged, magically gifted twin hides in plain sight." -NoveList.
Moon Called
"While trying to live a so-called normal existence, mechanic Mercy Thompson, a shapeshifter raised by werewolves, gets into trouble with the gremlins, witches, and vampires with whom she deals on a daily basis." –NoveList.
(Mercy Thompson Series, 1)
The Rook
"The body you are wearing used to be mine.' So begins the letter Myfanwy Thomas is holding when she wakes in a park surrounded by bodies wearing latex gloves. With no recollection of who she is, Myfanwy must follow the instructions her former self left behind to discover her identity and track down those who want to destroy her." –NoveList.
(Checquey Files, 1)