If you read Part 1 of this blog duology, you now know the basic ins and outs of two of the most popular fantasy subgenres of today; Epic Fantasy and Urban Fantasy. These genres fit the tropes of fantasy that everyone, even non-fantasy readers picture fantasy to look like. Here we dig deeper into the world of Fantasy Literature by looking at two more subgenres: Contemporary Fantasy and Magical Realism.
Contemporary Fantasy
The base definition of Contemporary Fantasy is similar to Urban fantasy but in a broader sense. Contemporary fantasy is about magical elements in a specific, not always current, time period. Today, contemporary fantasy books have more lyrical language and are heavy on symbolism and subtleties. Themes covered by a Contemporary Fantasy story usually have to do with themes of the time period they take place in, like major historical events, wars, or trends and beliefs of the time.
If you think Contemporary Fantasy is your speed, try these titles out!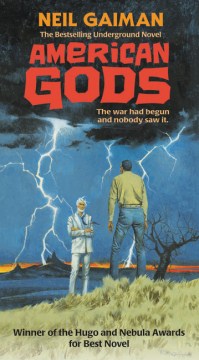 (Left to right: The Magicians by Lev Grossman, American Gods by Neil Gaiman, The Rules of Magic by Alice Hoffman, & The Enchanted by Rene Denfeld.)
The Magicians
"Harboring secret preoccupations with a magical land he read about in a childhood fantasy series, Quentin Coldwater is unexpectedly admitted into an exclusive college of magic and rigorously educated in modern sorcery."-NoveList
(Magician Novels, 1)
American Gods
"Days before his release from prison, Shadow learns that his wife has been killed in an accident. On the plane ride back home for the funeral, he meets Mr. Wednesday, who offers Shadow a job. Shadow accepts but soon discovers that Mr. Wednesday is far more dangerous than he could ever have imagined." -NoveList
The Rules of Magic
"The Rules of Magic is the prequel to Hoffman's Practical Magic. Here we learn the background of sisters Franny, Jet, and their brother Vincent. The story begins with all three as teens, ostracized for being witches. Their mother sets up rules designed to suppress their natural ability. When the siblings are sent to visit their aunt they learn family secrets and find out who they truly are. I was enraptured by this fabulous book, which is filled with magic and charm." -- Terri Smith, Cornelia Habersham County Library, Cornelia, GA. (LibraryReads, October 2017)
The Enchanted
"A wondrous and redemptive debut novel, set in a stark world where evil and magic coincide, The Enchanted combines the empathy and lyricism of Alice Sebold with the dark, imaginative power of Stephen King." -NoveList
Magical Realism
Magical Realism is actually closer to fiction than fantasy, but a lot of libraries often mix the two. This genre uses magical elements to blend and create a realistic atmosphere that accesses a deeper understanding of our reality. Magical Realism stories are often very dreamlike and sometimes very peculiar.
If you'd like to give Magical Realism a try, take a look at these Magical Realism classics!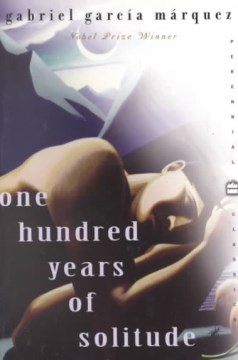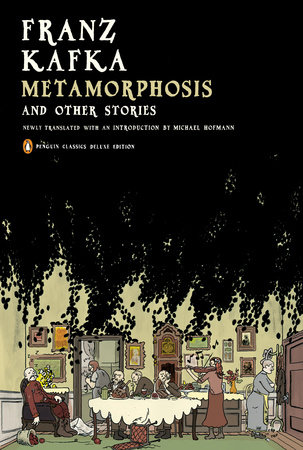 (Left to right: One Hundred Years of Solitude by Gabriel Garcia Marquez, Beloved by Toni Morrison, Metamorphosis and Other Stories by Franz Kafka, & Midnight's Children by Salman Rushdie.)
One Hundred Years of Solitude
"The evolution and eventual decadence of a small South American town is mirrored in the family history of the Buendias." -NoveList
Beloved
"Sethe, an escaped slave living in post-Civil War Ohio with her daughter and mother-in-law, is persistently haunted by the ghost of her dead baby girl." -NoveList
Metamorphosis and Other Stories
"Virtually unknown during his lifetime, Franz Kafka is now one of the world's most widely read and discussed authors. His nightmarish novels and short stories have come to symbolize modern man's anxiety and alienation in a bizarre, hostile, and dehumanized world. This vision is most fully realized in Kafka's masterpiece, "The Metamorphosis," a story that is both harrowing and amusing, and a landmark of modern literature." -Goodreads
Midnight's Children
"Born at the stroke of midnight on August 15, 1947, the exact moment of India's independence, Saleem Sinai becomes inextricably linked to that of his nation and is a whirlwind of disasters and triumphs that mirror modern India's course." -NoveList